All kinds of LOCATIONS

New Dimension Games is moving to mail order and digital download for all its sales. However, some stores still carry our products, and you might still find them available at . . .

Stores

American Eagles is a great hobby store which has locations in both Seattle (phone number 206-440-8448) and Tacoma (phone number 253-474-5765).

Book World has two locations in Washington State, including a huge store in Auburn (phone number 253-939-6778) and Midway (phone number 206-824-9422).

Castle Comics is a wonderful little store in Lafayette, Indiana (phone number 765-474-1110).

Dead Gentlemen Productions online store carries a variety of great game products along with their hilarious movies.

Dragon's Lair Games awaits all brave adventurers in Ft. Lauderdale, Florida (phone number 954-587-3347).

The Game Matrix is the single best place to gather and play any and all kinds of games in the Tacoma area.

Games Plus can be found in Woodinville, phone number 425-485-7295.

Noble Knight Games carries games past and present for all manner of online sales.

Olympic Cards and Comics is a wonderful store in Lacey, filled with all kinds of games, comics, cards, collectables and cool stuff, a fan's one-stop shop, phone number 360-459-7721.

Wonderworld Comics & Games

is a treasure vault of comics, games, dice, posters and videos in the Burien area of Seattle.

If you are a retailer and would like information about buying our products wholesale, click here.

Conventions

In 2008 we will hope to be returning to GenCon Indy, along with Dead Gentlemen Productions, as we have a lot invested in their highly anticipated film The Gamers: Dorkness Rising.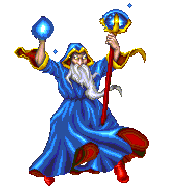 If you wish to use the proper fonts for this and other NDG pages they are available here as a zip file.