The Outer-Rim System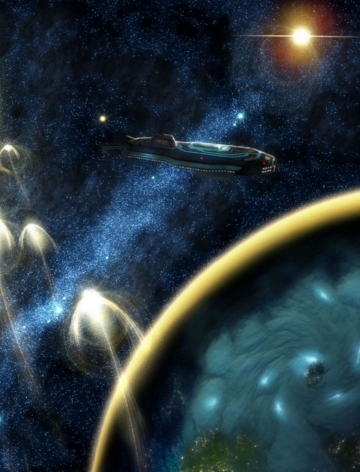 PRODUCT: Sourcebook (#5003)
SIZE: 76 pages
RELEASED: May 2010
PRICE: $20.00 (includes shipping in the USA)
Exploration! Let cowards and treasure hunters battle within the prison of civilization. The die-hard adventurer knows the greatest wonders of the universe are far beyond the borders of his own ken, indeed the Outer-Rim Systems. The strange, the bizarre, the truly alien worlds which lie out there remain unknown and hold untold adventure for those brave enough to set their crystal-compass to the farthest star. Use this book to enrich your space adventures in any way that you wish. The first step toward so many wondrous stories lies beyond the borders of the known galaxy . . .