The Rings Of Nebulex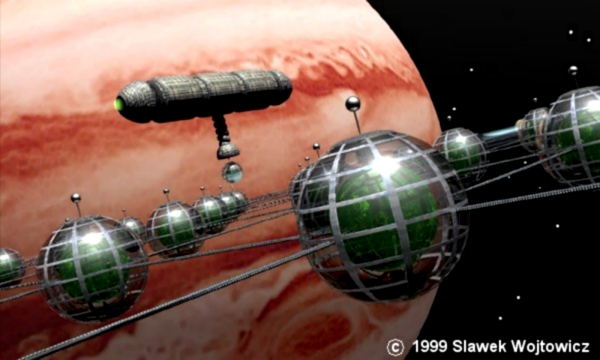 REQUIRES: Celendrian Sourcebook (#5002)
PRODUCT: Adventure C5 (#5205)
SIZE: Being written
RELEASE: TBA
PRICE: $13.00 (includes shipping in the USA)
Paradise! It is the universal dream, sought by all species, all races, and all cultures regardless of religion or technological capability. Now, perhaps, a paradise has been found, at the eye of the storm of intergalactic war. For the moon of Nebulex has been discovered to have an entire polar ice cap, providing all the necessary elements to sustain life, and thus, serve as a perfect location for any military to use as a staging post for any operations in the heart of the Celendrian system. The only question is who shall be the first to reach that ice cap and claim it? Can you beat countless governments, factions and mercenaries to the roof of this lost world and win the source of its power? Those who reach this paradise first will determine whether all out war erupts in the heart of civilization . . .